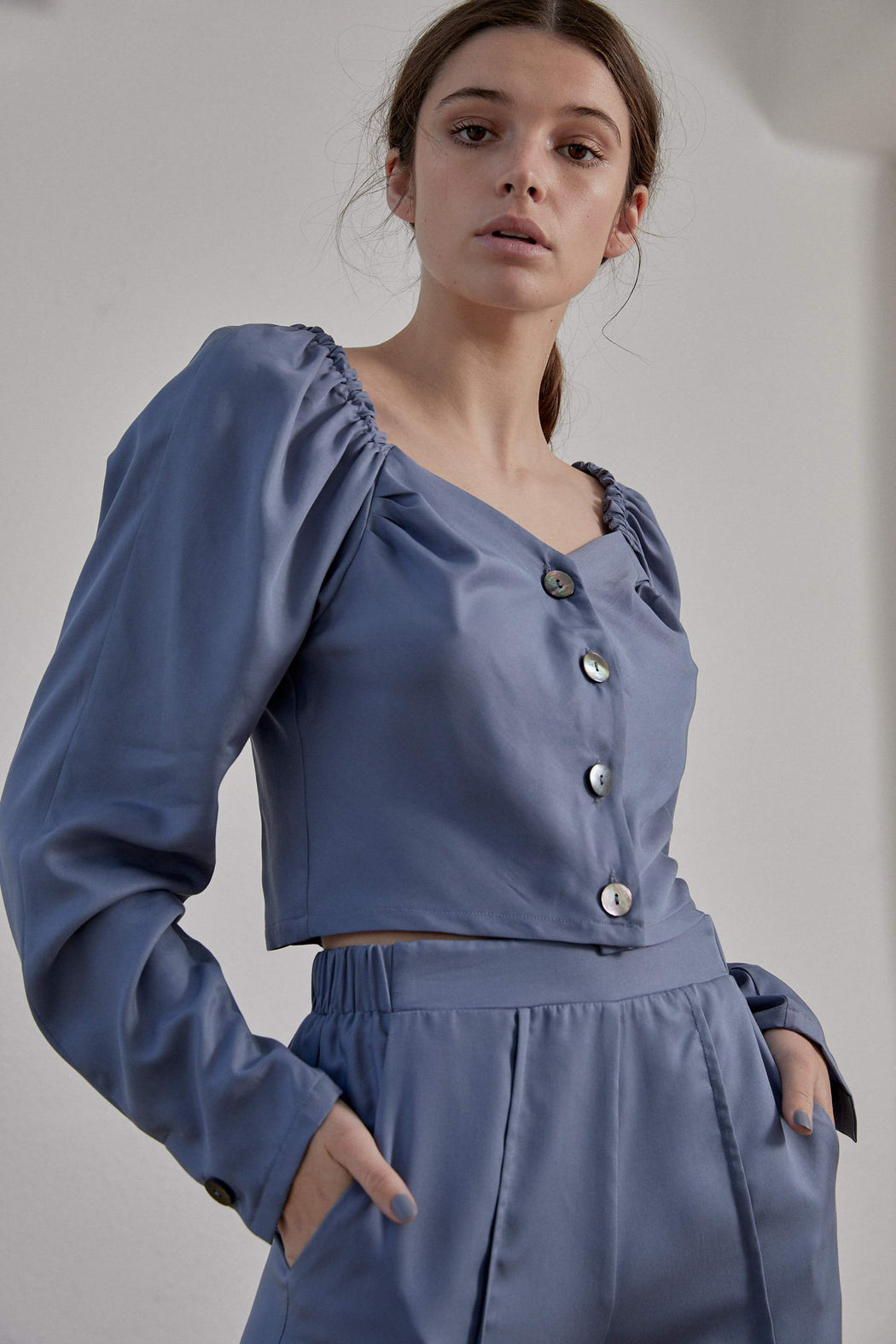 Virginia Top
The OVNA OVICH 'Virginia Top' has a gigot sleeve with a vent and single button at cuff. The front body is on the bias with tucks at the bust for a flexible fit and buttons up with sustainably farmed mother of pearl buttons. 
Crafted from Lenzing Certified 100% Tencel Twill and made locally within a 9 mile radius of their Auckland studio.
Marina Davis founded her label in 2012 after realizing in 2009 when dreaming up a concept for a university project, that she could create a positive change through her work. OVNA OVICH is an independent project based in Auckland, New Zealand, with a devotion to making environmentally and socially sound womenswear of effortlessness and elegance. The name OVNA OVICH which means feminine masculine, pays homage to the Russian heritage of designer and director Marina Davis, who grew up by the sea remotely in the deep south of New Zealand. With a background in dancing and all things performative, Davis likes to weave stories into the collections which are released as chapters, in celebration of the compassionate and strong contemporary woman.

Made from cellulose found in wood pulp harvested from sustainable tree farms. The fiber is produced via a 'closed loop' spinning process with a non-toxic solvent, which is continually recycled during the production process. Tencel breathes well, is naturally wrinkle-resistant and is fully biodegradable.

Jess is wearing a size small.